"Turning employees into brand ambassadors is a strategic priority"
Comments gathered by Alexandra Klinnik. Photos by Virginie de Galzain
Rémi Valade is Head of Online Marketing for SAP France, a world leader in business software. In this interview, he tells Story Jungle about the strategy adopted by the German group's French subsidiary, and shares his thoughts on the formats shaping today and those of tomorrow.
What is your role at SAP France?
I am in charge of digital marketing in France. My job is to make sure the SAP brand is visible when organisations and companies have a need and are looking for an answer online. The aim is to guide them to one of our platforms so that they sign up and leave us their contact details. That data is then transferred to the telemarketing department, which goes about satisfying their requests. The general idea is to use a range of online methods to generate qualified leads for our sales teams.
What are your goals?
About 10% of our targets are about raising awareness of the SAP brand. The remaining 90% are about demand generation – creating sales opportunities with future customers. That ratio is down to the fact that the brand image is generally managed globally by the United States offices. In terms of pure awareness, SAP has launched a new, celebrity-fronted campaign revolving around
experience management
. The aim is for the experience the company offers to be more in sync with customers' expectations. By combining operational data (costs, revenues, sales, etc.) with experience-related data (product reviews, comments on the path to purchase, etc.), we enable businesses to better customise their experiences. Thanks to this strategy, SAP can claim to be the leading experience management solution, be it for the customer experience or the employee experience.
You say the current trend is to improve the customer experience. What practical steps are you taking to enhance that experience?
SAP offers many solutions to help our customers improve their customer experience. Today, companies are aggregating more and more data, but that data is not necessarily processed. Our goal is to help them find meaning in all that data about customers, leads and suppliers and use it to offer the best possible experience.
Does this strategy have knock-on effects on social selling performance?
I hope so. It helps us offer great quality content. We're going to launch an experience management campaign in airports this summer. That will give us some material to create social media ads and small-scale campaigns that redirect web users to white papers, for example.
What channels do you use to target future customers?
On the digital front, we focus primarily on LinkedIn, which is very expensive but offers super-qualified leads. We can target precisely the audience we want, be it decision-makers or managers. Twitter is also a favoured channel for us, and a cheaper one. We post the majority of our content there, but it is harder to know who we are reaching. On Facebook, our page is still relatively new and we are still in the trial phase. Feedback has been mixed.
What are your preferred formats?
Mainly text and video. One of our favourite formats is webinars, which allow us to have a dialogue with the customer. We use one of two types, which work well: either a customer testimonial, or a series of webinars on the same subject. That recipe works a treat, and we have managed to establish a regular monthly contact with customers, without necessarily pushing our content very hard. Our audience is a mainly organic and they get their information via our homepage. This format enables us to educate web users and make them want to explore our solutions further.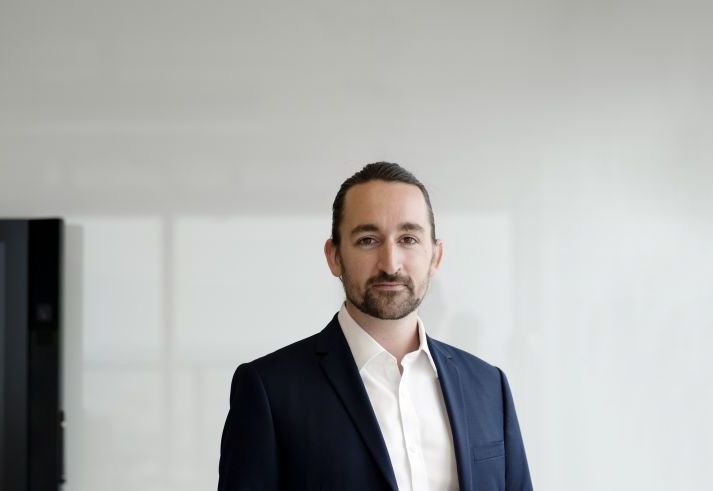 What is your mantra?
This will make me look terribly corporate, but the SAP mantra really does speak to me: "We help the world run better and improve people's lives."
Who is your guru?
The problem with gurus is that as soon as you dig a little deeper, you find fatal flaws that bring them crashing down from the pedestals you put them on. So, I would say I'm still looking for the perfect guru!
How do you keep your chakras balanced?
I go to the cinema. As long as the film is somewhere between average and excellent, I find it really clears my head!
Apart from webinars, what other formats have you tested?
We have just trialled Facebook Instant Experiences, previously known as Canvas Ads. It's an attractive format, as it keeps friction to a minimum and avoids shunting users from platform to platform. On LinkedIn, we are testing Lead Gen Forms, a feature that allows leads to fill out a questionnaire almost instantly and access a webinar or a white paper without leaving LinkedIn. In terms of pure content, apart from the videos, blogs and posts we share, we don't have any innovative formats, per se. We also carry out nurturing campaigns using email. These enable us to capture the customer's attention by sending them content (white papers, videos, etc.) about issues that are of interest to them. Few people unsubscribe, which is proof that the method is an effective one.

We also tested live webcasts at VivaTech two years ago, with mixed results. We were rather dependent on an unreliable Internet connection. I would like to launch webinars that look more like TV interviews than classic corporate interviews. My aim is to add a human touch and not to have webinars that are just a procession of slides. I would also like to invest my time and budget in influencers and journalists. I think that could be useful, even though it might be difficult to set up.
Have you run ABM campaigns?
Yes. That is something we do jointly with the sales teams. Social selling is really important. A message shared by a former colleague or an acquaintance will always be more credible than a message shared by the brand itself. At SAP, we train our salespeople and staff members in social selling to spread a positive image of the brand. I'm just as interested in that strategy as I am in employee advocacy. Turning employees into brand ambassadors is a strategic priority and could boost employees' sense of belonging as well as bolstering the impact of the company itself. Getting employees involved will always amplify a message, no matter what the type of content: blog post, white paper, webinar... That is why I like to train them to use social media. Every week, we send out a newsletter with all the best content to share, and because, understandably, employee enthusiasm sometimes wanes, we send out little reminders from time to time.